Minneapolis DWI Defense Lawyer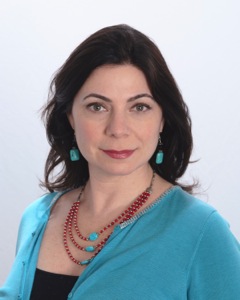 Of the four DWI charges, a first-degree DWI charge is the most serious of them and is classified as a felony. If you've been accused of first-degree DWI, you must consult with your Minneapolis DWI defense lawyer quickly so a case can be built that takes all factors of the alleged offense into account. In many cases, a first-degree DWI charge is the result of escalation of lesser charges because of potential aggravating factors such as:
Having a blood alcohol concentration of .16 or higher
Multiple DWI offenses within the last ten years
Having a minor in the vehicle when the offense occurred
These aggravating factors enhance the original charge, causing punishment to be considerably more severe. Judith Samson has more than two decades of experience helping clients throughout Minneapolis, St. Paul, and the Twin Cities fight hard against these types of charges to receive the best possible outcome. Having the right Minneapolis DWI attorney makes all the difference in your case.
Helping You Understand The Charges
Being convicted of first-degree DWI brings extremely stiff punishment and penalties. If convicted, you face a possible prison sentence of up to seven years, steep fine up to $14,000 or both the fines and the prison time. It is extremely important that you make sure your rights are protected as effectively as possible. Your drunk driving defense Lawyer will work diligently, making sure every factor favorable to your case is brought to light and emphasized in the best manner. The purpose of such a detailed defense is to ensure that you get the best possible outcome in your case.
Navigating The Judicial Processes
In a situation like this, when so much is on the line, proper representation is essential to making sure that you receive the best result possible. An experiences Minneapolis DWI defense lawyer knows the ins and outs of the judicial process, making sure that when your case goes to court, you are represented in the best way possible. Your deserve to have your rights protected and representation that can have an impact on your future, regardless of innocence or guilt.
Contact Your Minneapolis DWI Defense Lawyer
Being charged with first degree DWI is a frightful situation. So much comes at you at once and if you don't have an experienced advocate by your side, it is easy to become overwhelmed with the process. You must make sure that you have a strong attorney by your side if you hope to get on with your life as painlessly as possible. To learn more about your rights and how they can be best defended, contact Judith A. Samson, Attorney At Law today by calling 612-333-8001 for a FREE CONSULTATION.