Minneapolis DWI Attorney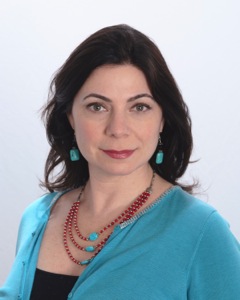 If you have been unfortunate enough to be charged with 3rd degree DWI, then you know it is not a crime to be taken lightly. Being a gross misdemeanor, it is punishable by up to a year in jail and fines totaling $3,000. A 3rd Degree DWI charge means that there was an aggravating factor present that escalated the charge from a fourth-degree charge to a third-degree charge. Your Minneapolis DWI Attorney will go over these factors with you in-depth to help you understand what is being faced. Aggravating factors that can enhance the DW/DUI charge include:
Having a DWI or DUI incident in the last 10 years.
Having a person under the age of 16 in the vehicle during the offense.
Having a Blood Alcohol Concentration of .20 or higher.
Judith Samson is a DWI defense attorney who knows DWI law and what can be done to secure the best result. Her experience and dedication to every client have resulted in a track record that spans two decades in Minnesota's courts.
Understanding Third-Degree Charges In Minnesota
With such serious factors involved, it is essential that you contact a lawyer who has the kind of experience necessary to ensure the best outcome. Judith Samson has been representing clients all over the Minneapolis & St. Paul area accused of drunk driving for over two decades. Having an experienced attorney you can trust during these trying times is extremely important. You need to be informed about every aspect of the charges against you. Having someone who can make sense of them and advise you so you can make informed decisions that could influence the outcome of your case is important.
Expertly Crafted Defense
Taking every facet of your case into account, your attorney will craft the best defense possible for you. The case ahead can be very time-consuming and stressful, so it is imperative that you get legal representation as early in the process as possible. While the charges aren't as severe as 2nd or 3rd degree DWI, it doesn't mean that you should simply accept drunk driving charges and deal with the consequences. Many clients throughout the Twin Cities have been surprised to find that their charges could be reduced and, in some cases, the charges have been completely dismissed.
Judith Samson is a Minneapolis DWI attorney who leaves no stone unturned when evaluating the details and using them to negotiate a better outcome. She is also very aggressive in the courtroom when fighting for what's right.
Contact Your Minneapolis DWI Attorney
Being charged with any type of drunk driving is very serious in the state of Minnesota. In some cases, your right to drive may be taken away, as well as facing potential fines and jail time. This is an important matter that requires professional guidance if you want the best result possible. Judith Samson will guide you through the difficult judicial process and help you ensure that your case ends with the best result possible. To learn more about your rights and how they can be defended, contact Judith Samson at 612-333-8001 to schedule a free consultation.