Minneapolis DWI Defense Attorney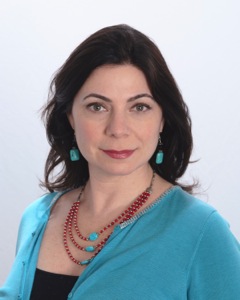 Unfortunately, drunk driving is a common crime throughout Minnesota. If this is your first offense, you have likely been charged with a 4th Degree DWI as long as there were no aggravating factors present. While this sounds like something that would result in a mere slap on the wrist, it is important to understand that these charges carry impactful consequences. Your Minneapolis DWI Defense Attorney will help you to understand the charges and help you to answer them in the best manner possible.
Judith Samson has a long track record of success helping clients throughout Minneapolis, St. Paul, and the Twin Cities obtain satisfactory results in their DWI cases.
Fighting The Fourth-Degree DWI Charge Against You
Being charged with a 4th degree DWI is a misdemeanor in Minnesota. Even though it sounds like small potatoes, you could still be punished with a fine of $1000.00 or even a 90-day stay in jail. Your license could be revoked or suspended and, depending on your case, your vehicle could be seized. For these reasons, you need a strong and experienced DWI lawyer. Judith Samson has more than two decades of experience defending Minnesotans from all types of drunk driving charges. Regardless of the charge or the reason behind it, you deserve the best defense possible.
Defending Your Rights
Many important factors go into the creation of your defense. Ms. Samson will gather all evidence in your favor so that it can be presented to make the strongest impact on your case. Whether you are completely innocent or harbor some guilt, you deserve the best defense so that you can put it all behind you and move on with your life. Even though the punishment for 4th degree DWI is smaller in comparison to other levels of DWI and DUI charges, the consequences of a conviction can cause problems that follow you for many years to come.
The problems that you could face include having difficulty finding a job, finding a place to live, or having affordable auto insurance. These collateral consequences can have a long-lasting impact and DWI is not a conviction that can be expunged from your record. That's why you must fight for the best possible future.
Contact Your Minneapolis DWI Defense Attorney
Staring down a 4th degree DWI charge is a serious matter that requires expert navigation. Your case needs the attention and care that only an experienced Minneapolis DWI Defense attorney can bring to the table. While it can be an extremely stressful and confusing ordeal, it is important not to simply give up and accept the charges against you. Standing up to face these charges and fight for the best possible outcome will help you to get over this ordeal and get back to living your life. To find out more about what your options are and how you can be represented, contact Judith Samson at 612-333-8001 to schedule a free consultation.