Minneapolis Criminal Defense Lawyer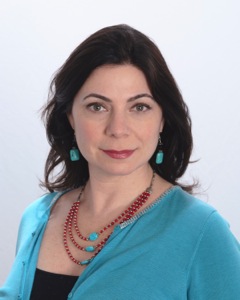 Credit card fraud is serious because there are several parties that are inconvenienced because of it. The first is the accountholder and the second is the credit card company that has to use resources to get to the bottom of the fraud and even possibly lose money since the account holder could possibly not be liable. However, there are other types of credit card fraud that are quite serious and they can result in federal criminal charges.
If you or a loved one has been accused of credit card fraud, it is very important that you seek the representation of an experienced criminal defense lawyer who has experience defending individuals in such cases at both the state and federal levels. The case will be aggressively prosecuted, so it is important to defend the client aggressively to obtain the best result.
Thorough Evaluation Of The Facts
There are different types of credit card fraud that an individual can be accused of. They include:
The production or sale of illegal credit cards.
Knowingly using an invalid credit card to make a purchase.
The selling or buying of someone else's credit or debit card information.
Knowingly using a stolen credit card to make purchases.
Taking someone's credit card and using it to make purchases without the account holder's knowledge.
There are a number of ways that credit card information can be obtained. If one of those ways is used or it is suspected that they were used, then the criminal charge will reflect the severity of the alleged crime.
Fighting Credit Card Fraud Allegations
If the act is charged at the federal level, it will be handled in federal courts rather than Minnesota courts. This means that the penalties can be more serious. This means longer time in prison and higher fines than at the state level. The federal government has limitless resources, but being met by a strategic and knowledgeable defense attorney can make a significant difference in the outcome of the case. An attorney who knows federal law and who has won cases at the federal level before will work diligently to secure the best possible conclusion in your case so that you do not have to pay the maximum penalties and can move on with your life.
Contact Attorney Judith Samson For A Free Consultation
Being accused of credit card fraud is very serious and can have some harsh penalties. However, it can be easy to be accused of credit card fraud. Even if there is merit to the accusations, it is important to know that there may be factors that warrant a lesser charge and a less severe sentence. If you have been accused of credit card fraud, it is important to secure experienced legal representation as soon as possible so you can defend your rights and interests. To learn more about your options, call Judith A. Samson Attorney At law at 612-333-8001 for a free consultation.