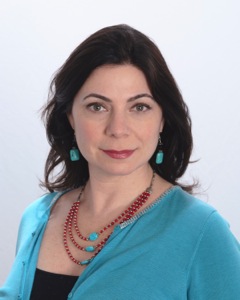 Top Rated Minneapolis Criminal Defense Lawyer for DANCO Cases
In the U.S., domestic abuse became a crime only in the 1970s. In most U.S. jurisdictions, domestic abuse statutes were first differentiated from the general laws of assault, referring to intimate violence or partner abuse. In 85 percent of domestic abuse cases, the violence is between intimate partners. The victim is almost always a woman and the offender is almost always a man. The rest of the partners are parents, siblings, in-laws, or roommates.
Domestic assault wasn't always a crime. It was once largely considered a private matter of domestic control. When citizenry was limited to the male gender and marital relations were pretty much like purchases or trade deals, just one step more humane than slavery, wives were deemed by the justice system to be chattel, just a little closer to humanity than domestic animals and children, the man of the household could do what he liked to control his human assets. Beatings, expulsions, even murders were considered private matters and were not publicly scrutinized [domestic_abuse_report.pdf. J.Davis-Cabot Police Department, 2002). Historically, because of the legal status of men as the presumptive owners or controllers of their households, according to legal practices for centuries, if a man were abused by his wife, the man would be punished and shamed for violating his prerogative and allowing his legal position to be stolen away.
Domestic Relationships and the Law
The federal government has had a long-standing reluctance to get involved in laws regarding the family. Most of the law regarding the internal working of families are relegated to the states. As early as the 1920s, the U.S. Supreme Court recognized constitutional protection for "a private realm of family life which the state [meaning the government] cannot enter." It is a "constitutional guarantee of "family privacy" that was recognized to invalidate state laws that restricted the child rearing judgment of parents concerning the education of their children. The same reluctance affected the willingness of the government to interfere with the goings-on in families including domestic violence. It was seen almost like a case of trespassing on sacred space.
The inherent disadvantage of the woman in a domestic relationship, the disadvantage that played a part in the official government attitude toward domestic violence, was shown in the fact that women were not allowed to acquire their own property in marriage, or make independent contracts until the 1970s (1977 in New York) when the Married Women's Property Act. Until then, any assets a woman obtained would come to belong to the husband on marriage and be passed to the husband's personal representative on his death. The new legislation fixed the legal inequality but it took a long time to fix it.
Domestic Assault vs Regular Assault
Thirty-eight of fifty states have developed different definitions for domestic assault and ordinary assault within their criminal codes. Nearly every state provides a definition of domestic assault in their social service procedures and codes. There are broad differences among the states. Some may include stalking, harassment, and sometimes nonphysical abuse including intimidation and emotional abuse. About 23 states address the problem of children witnessing a domestic assault in their criminal codes. Some states consider these situations as part of sentencing considerations. Some states have defined separate types of domestic assault for each situation with different penalties.
The Situation in Minnesota
In Minnesota, the state legal structure against domestic assault is very well articulated. It's illegal to intentionally inflict physical harm or cause fear of immediate physical harm or death to another family or household member. Household members include:
Parent and children.
Blood relatives.
Former and current spouses.
Former or current co-habitants.
People with a child.
A man and a woman if the woman is pregnant and the man is the alleged father.
People involved in a significant romantic or sexual relationship.
In Minnesota, domestic assault in the first offense is a gross misdemeanor that can receive a sentence of between 20 days and one year and fine up to $3,000. It becomes a felony in the second offense.
What is unfortunate is that divorce and other factors can lead to accusation of domestic assault, even if the victim has no marks on their body to prove that such abuse took place. Domestic abuse is a delicate and complex situation. If you are party to a crime of domestic abuse, you will need the help of an experienced attorney.
Contact Judith Samson To Discuss Your Case
Judith Samson will bring over 20 years of legal experience to helping you resolve your concerns. I am able to provide dedicated advocacy for clients facing any and all criminal charges. Please contact us to learn more.
Disclaimer: The information you obtain at this site is not, nor is it intended to be, legal advice. You should consult an attorney for advice regarding your individual situation. We invite you to contact us and welcome your calls, letters and electronic mail. Contacting us does not create an attorney-client relationship. Please do not send any confidential information to us until such time as an attorney-client relationship has been established.