Minneapolis Disorderly Conduct Lawyer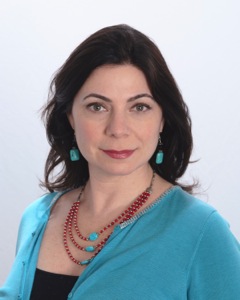 You could be looking at a disorderly conduct arrest and conviction if you are found disturbing the peace. There are a number of activities that constitute as disorderly conduct, which are outlined below:
Disorderly conduct is….
Under the Minnesota Statute 609.72, 2009, "whoever does any of the following in a public or private place, including on a school bus, knowing, or having reasonable grounds to know that it will, or will tend to, alarm, anger or disturb others or provoke an assault or breach of the peace, is guilty of disorderly conduct:
(1) Engages in brawling or fighting; or
(2) Disturbs an assembly or meeting, not unlawful in its character; or
(3) Engages in offensive, obscene, abusive, boisterous, or noisy conduct or in offensive, obscene, or abusive language tending reasonably to arouse alarm, anger, or resentment in others.
For the best outcome, contact an experienced Minneapolis disorderly conduct attorney as soon as you have been accused of disorderly conduct.
Disorderly conduct arrests can occur anywhere including on the public streets or in the privacy of your own home. Some instances of disorderly conduct include
Rowdy behavior at a house party
Playing loud music late at night (or early morning)
Drinking in a public area
Fighting on the street
Petitioning, in some instances
Damaging personal property
A Disorderly Conduct can happen anywhere, to anyone, regardless of his/her age…
Juveniles are capable of being arrested and convicted of a disorderly conduct offense. If someone under the age of 18 is arrested for disorderly conduct, then the case will go through the juvenile court system. The youth may face fines, community service, time in a detention facility, house arrest of electronic monitoring if found guilty.
Have you or someone you love been accused of disorderly conduct? Don't Risk it – Contact Judith Samson, Criminal Defense Lawyer Right Away!
Do not risk your future as well as your reputation with this serious misdemeanor offense. An experienced criminal defense lawyer will be able to assess your case and determine your best legal defense. Judith Samson, will make sure your best interests and legal rights are protected during any disorderly conduct case. For sound legal advice and a free initial consultation, contact Judith Samson, at 612-333-8001. Contact me today to schedule a free initial consultation.