Minneapolis Domestic Assault Lawyer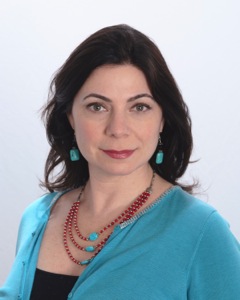 Primary relationships in all of our lives can be some of the most complex and difficult situations people face on a daily basis. Unfortunately, a notable number of individuals end up facing domestic assault or domestic violence cases each and every year. If you have found yourself in the unfortunate position of having been charged with domestic assault or domestic violence you must make certain that you waste no time in obtaining appropriate representation from an experienced, knowledgeable and compassionate Minnesota domestic violence attorney.
Judith A. Samson has represented men and women from all walks of life who faced charges of domestic assault or domestic violence. As a consequence, she understands what must be done in order to protect your rights and interests in light of these types of charges. Additionally, she realizes what steps need to be taken to ensure that you are able to have reasonable access to your children should a no contact or restraining order have been entered by the court in light of your spouse or significant other filing a complaint against you.
In short, Judith will aggressively and effectively fight to ensure that you, too, are able to get your day in court.
Domestic violence cases represent one of the most challenging areas of the law. Not only are domestic assault cases complex from a legal standpoint, the level of emotions associated with these by definition are highly charged. Therefore, it is crucial that if you have found yourself facing a domestic abuse, assault or violence case that you promptly obtain skilled representation from an experienced domestic assault attorney.
Knowledgeable Minneapolis Domestic Assault Lawyer
Domestic assault or domestic abuse cases are very complex. Judith A. Samson has been most diligent in her own efforts to understand the mechanics of the laws that related to these types of cases. Indeed, not only does she "know the law," through her efforts as a domestic assault attorney she "knows how to make the law work for you."
Compassionate Criminal Lawyer in Minneapolis
Judith A. Samson takes her occupation of attorney and counselor at law very seriously. She understands that she serves a dual role when it comes to representing her clients. Of course, Judith aggressively fights to protect the rights and interests of all of her clients who find themselves charges with criminal offenses. However, she also understands that there is much more involved to being a lawyer … she is also a counselor at law.
Perhaps in no other area of her practice are Judith's professional efforts to protect and represent her clients on all fronts more apparent than when she is involved in domestic assault cases. Judith fully appreciates how a domestic violence case can cause complete and seemingly unrelenting chaos in your life. Therefore, she is committed to ensuring a resolution of your case that serves all of your legal and related needs – not only today but into the future as well.
Felony Strangulation
According to the Minnesota Statute 609.2247, 'strangulation' is defined as "intentionally impeding normal breathing or circulation of the blood by applying pressure on the throat or neck or by blocking the nose or mouth of another person."  This can include strangulation by ones hands, a pillow or any other method of blocking the airways. Strangulation is a felony offense and comes with a three year prison sentence if found guilty. If you have been accused or arrested for strangulation, you will need legal counsel sooner rather than later.
Felony Strangulation is often considered a domestic assault case. If a person assaults a family member by strangulation, they could be looking at a domestic assault conviction as well as an Order for Protection case. What this means is that you could lose the right to contact or see the alleged victim. You could also lose the right to go to your home or see your children. This can be a very difficult situation to deal with. It is important that you remain as calm as possible when dealing with this type of case, regardless of how unjust the situation may seem.
If you are facing a felony strangulation conviction, you could be looking at three years in prison and a fine. You may also face anger management counseling, community service and restitution to the victim. An experienced criminal defense lawyer will be able to help ensure that best outcome possible.
A felony strangulation accusation is not a guilty sentence.
Often strangulation cases are considered weak. There may not be a lot of evidence against you. The credibility of the alleged victim may be questionable, especially if the case was filed out of anger, revenge, spite or as an attempt to gain child custody in the case of an ex spouse. Furthermore, often the evidence boils down to symptoms of strangulation, such as lightheadedness or shortness of breath, which can be hard to prove in court.
If you have been accused of strangulation or any other instances of domestic assault, then your best defense is an experienced domestic assault lawyer.  Minnesota is one of only six states that consider strangulation a felony offense (rather than a misdemeanor) which means it is in your best interest to act fast against this serious allegation.