Minneapolis Drug Crimes Lawyer | Drug Manufacturing Lawyer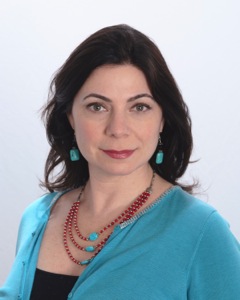 Minnesota law says that drug manufacturing is the creation of illegal drugs in a growing facility or chemical lab. It can also include the possession of materials and ingredients used to make drugs. Drug manufacturing can be classified as a felony, which means very severe consequences. If you or a loved one has been charged with manufacturing drugs, it is imperative to speak to an experienced Minneapolis drug crimes lawyer as soon as possible.
Judith A. Samson is there to help you navigate the legal system, the case, and to ensure your rights are not violated. She has helped defendants throughout Minneapolis, St. Paul, and the Twin Cities who have been accused of drug offenses, particularly drug manufacturing.
Fighting Drug Manufacturing Penalties
Fighting the penalties begins with fighting the charge. The prosecution's goal is to secure a conviction for the most serious charge possible. A good defense lawyer will fight for a reduction in charges or for dismissal, depending on the circumstances. If the case goes to trial, you need a strong defense attorney fighting for you every step of the way.
If convicted of manufacturing drugs, you could face decades in prison. There are many factors that go into the seriousness of the penalty, such as the kind of drugs produced, the quantity, and the size of the drug manufacturing operation. Minnesota defines drug cultivation with the two following definitions:
Producing, growing, or possessing plants and other natural ingredients that can be used to produce illegal substances, such as marijuana.
Production of illegal substances that require laboratory equipment and chemicals in their creation. Examples are meth and LSD.
Even if the supplies to make the drugs are found, a person can be charged with drug cultivation. For instance, you could be believed to be processing the chemicals used to make meth. Unfortunately, this can lead to an innocent person being accused of cultivating drugs. Something as common as household ammonia or pseudoephedrine being possessed together could lead to a drug cultivation charge since they are used in the production of meth.
Fighting For Your Future
When you have Judith A. Samson in your corner, you have someone who is fighting for your future. Even if conviction is imminent, it doesn't mean you have to serve the maximum penalties. When you have a Minneapolis drug crimes lawyer fighting for you, there is a chance for a better outcome.
Contact A Minneapolis Drug Crimes Lawyer
Manufacturing drugs is a serious offense that can result in multiple drug charges that can turn into years in prison and a mountain of fines. If you or a loved one has been charged with manufacturing drugs, it's important to seek the experience of a defense attorney well-versed in drug cases. To learn more about how Judith A. Samson can help you, call for a free consultation at 612-333-8001 today.