Drugged Driving| Minneapolis DUI Defense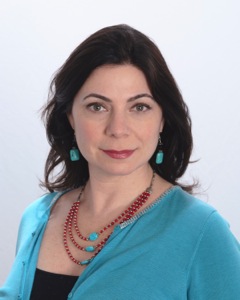 License suspension is a difficult matter to deal with because you lose your driving privileges. Not having a drivers' license makes life more difficult because license suspension or revocation means not being able to drive to work, drive to school, or run errands. A person with a revoked or suspended license must rely on public transportation, friends, or family to get around. That is why it's important to seek the representation of an MN DUI Defense Attorney when driving privileges are removed.
Judith A. Samson is an experienced defense attorney well versed in license suspension and revocation and the rules involved in getting your license back. Even if you can't fully have your license restored, you could earn back enough driving privileges for you to drive to and from work or school. Ms. Samson will fight for the best outcome for you.
Fighting To Regain Driving Privileges
When your license is withdrawn because of cancellation, suspension, or revocation, the Department of Public Safety will send you a notice of withdrawal and give you a list of requirements that must be met for you to get your license back. In the case of losing your license because of driving while under the influence of drugs, getting your license back can be a challenged.
However, you could get a limited license. However, the restrictions are as follows:
You can only travel to and from your place of work
You can travel to and from a treatment or counseling center for dependency
You can provide transportation for dependent children or other dependents living in the home so you can meet their nutritional, educational, and medical needs.
You can travel to and from school.
Any travel outside of these restrictions can result in the revocation of your temporary driving privileges.
When obtaining a limited driver's license is the best route to take, Ms. Samson will help you through this process. However, one task is to challenge that charges that led to the revocation in the first place. There may be circumstances that could result in a reduction in charges or dismissal.
An Advocate In Your Corner
Even if you feel that there is no possibility you will be able to retain driving privileges or avoid criminal charges for driving under the influence of drugs, it is best to have an MN DUI defense attorney representing you so you can protect your rights and know your options. There are times when decisions will need to be made. You will need as much information and guidance as possible to successfully make those decisions.
Contact An MN DUI Defense Attorney
Just like when under the influence of alcohol while driving, you can be arrested for being under the influence of drugs. If you or a loved one has been arrested for DUI due to being under the influence of a controlled substance or synthetic drug, you may be facing very strict penalties. To learn about how Judith A. Samson, Attorney at Law can help you, call 612-333-8001 to request a free consultation.