Minneapolis Cocaine Defense Lawyer | Cocaine Defense MN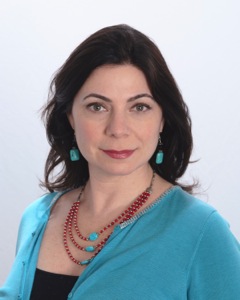 A cocaine-related drug charge can have a significant impact on your life. Not only is this because Minnesota has some of the strictest drug laws in the country, but because a criminal record can have a negative influence on your future. This is why you need a committed Minneapolis cocaine defense attorney representing your future and protecting your rights.
Judith A. Samson, Attorney at Law, is well-versed in cocaine defense. She is a criminal attorney who knows the law and has a track record to prove it. She will fight for you to reduce or eliminate legal penalties and the impact that a drug crime conviction can have on your future.
Fighting Minnesota's Cocaine Penalties
In Minnesota, the penalties for a cocaine possession are as follows:
Possessing less than 3 grams results in up to $10,000 in fines and 5 years in prison
Possessing 3 to 5.9 grams of cocaine results in up to $250,000 in fines and up to 20 years in prison
Possessing 6 to 24.9 grams results in up to $500,000 in fines and up to 25 years in prison.
Possessing 25 grams or more is first-degree possession and results in $1 million in fines and up to 30 years in prison.
The more in possession, the higher the charge. Trafficking or selling cocaine can make the charges even more serious, which translates into even more serious penalties.
Effective Defense Strategies
When you have a Minneapolis cocaine defense attorney in your corner, you have a defense attorney who will fight hard for you. There are several strategies that Ms. Samson can use in your defense. There is the plea agreement that can lead to a more lenient sentence. You could also be subject to a drug court, which focuses on rehabilitation rather than criminal penalties. There may even be elements of the case that warrant the dismissal of the charges.
Ms. Samson will look for the best possible route to take and negotiate on your behalf to secure the best possible outcome.
Contact A Minneapolis Cocaine Defense Attorney
When you've been charged with a cocaine-related offense, such as trafficking or possession of cocaine, it is imperative to seek competent representation so you can defend yourself against the charges. With the right criminal defense attorney in your corner, you can secure a much better result than you would otherwise. To learn more about how Judith A. Samson, Attorney at Law can help you, call 612-333-8001 to request a free consultation.