Minneapolis Drug Paraphernalia Defense Attorney| Drug Defense Attorney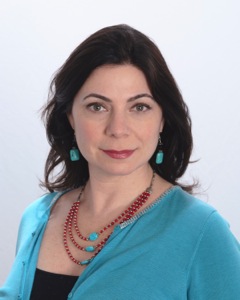 Minnesota law defines drug paraphernalia as any product, material, or equipment used to modify, make, use, or conceal drugs. Drug paraphernalia crimes are common throughout the Twin Cities, but they lead to criminal records and fines. With a knowledgeable and experienced Minneapolis drug paraphernalia defense attorney advocating for you and fighting for your rights, you can secure the best possible outcome in your case.
Judith A. Samson, Attorney at Law is a highly experienced attorney serving Minneapolis, St. Paul, and the surrounding communities. She has helped defendants charged with drug paraphernalia offenses reach the best outcomes in their cases.
Knowledgeable Drug Paraphernalia Defense
There are different types of drug paraphernalia. They include:
Hash pipes
Crack pipes
Smoking masks
Bongs
Syringes
Freebase kits
Rolling papers
Storage containers
Scales used to weigh drugs
Minnesota drug laws say that it is illegal to knowingly possess drug paraphernalia. Although it can be classified as a petty misdemeanor that won't create a criminal record or result in jail time, it can lead to a $200 fine. It can also exacerbate a drug offense that may have occurred in conjunction with the possession of drug paraphernalia.
Manufacturing & Distributing Drug Paraphernalia
There are places that distribute or sell drug paraphernalia. These are called 'head shops." It is a misdemeanor to manufacture, advertise, or sell the items mentioned above. This does result in a criminal record and 90 days in jail or 4700 in fines. If items are sold to a minor at least 3 years younger, the charge is a gross misdemeanor that can lead to one year in prison and $3,000 in fines.
Regardless of the charge, it's important to have an experienced Minneapolis drug paraphernalia defense attorney representing you. Even if you feel there is no hope in your case, there may be circumstances that lead to a reduced or dismissed charge.
Contact A Minneapolis Drug Paraphernalia Defense Lawyer
If you have been accused of possessing drug paraphernalia, you need a good defense against the charges. While a drug paraphernalia charge may seem minimal in Minnesota, the truth is that any criminal record can have a heavy impact on your future. To learn more about your rights, options, and how Judith A. Samson, Attorney at Law can help you, call 612-333-8001 to request a free consultation.