Minneapolis Drug Crimes Defense Attorney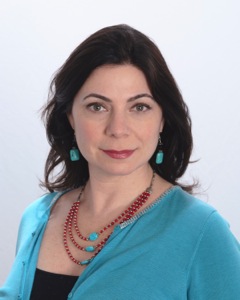 When charged with a drug crime, it is imperative to retain an experienced drug crimes defense lawyer with extensive experience in defending clients against drug crime accusations. If a person is caught possessing even a small quantity of drugs, the criminal charges can be serious. If convicted, the penalties can be very harsh. If you or a loved one has been accused, Judith A. Samson is a Minneapolis drug crimes defense attorney who will obtain the facts to build a strong case.
Judith Samson has helped many clients by protecting their rights and working hard to help them return to their lives as soon as possible. Through a free consultation, you or your loved one can have the guidance needed to know what to say and what not to say after the arrest. Any statement can be used in court, even if it was seemingly harmless.
Effective Defense Against All Types Of Drug Offenses In Minnesota
There are many types of drug offenses, according to Minnesota law. A Person can be charged with drug possession, drug sale, manufacturing of drugs, and drug trafficking and distribution. The type of controlled substance found, the quantity of the drug possessed, and the intent behind possession of the drug (i.e. sale or distribution) can determine the exact charge. The different levels of drug crimes include:
First-degree drug crimes and second-degree drug crimes
Third-degree drug crimes and fourth-degree drug crimes
Fifth-degree drug offenses
Marijuana crimes
Drug crime charges are almost always felony charges. Even a fifth-degree controlled substances crime, despite being the lowest level and least serious, remains a felony level offense. The penalties can be very strict if convicted. Judith Samson's goal is to achieve dismissed charges, reduced charges, or acquittal. A fair result is the best result.
The drugs that are most commonly associated with controlled substance charges are:
Methamphetamine
Cocaine and crack cocaine
Marijuana
Prescription drugs
Heroin
LSD
Ecstasy
Opium
Mushrooms
PSP
MDMA
Mushrooms
Synthetic drugs and the ingredients to make them
The crimes can include drug manufacturing, drug distribution and sales, trafficking of drugs over state lines, drug-related wire fraud, money laundering, and illegally possessing weapons.
An Advocate In Your Corner
When you have the proper representation in your corner, you know you are in good hands. As a committed Minneapolis drug crimes defense attorney, Judith Samson will be by your side every step of the way. From the moment the call is made asking for advice to the conclusion of the case, you are never alone, you are advised of your rights and options, you will be given opportunities to make informed decisions, and you will receive legal protections that you deserve.
Contact A Minneapolis Drug Crimes Defense Attorney
When charged with a drug crime, it is imperative to seek the dedicated and expert representation of a drug crimes defense attorney. A strategic defense can be the key to securing a better outcome than you would receive if you didn't have a qualified advocate fighting for the best result. To learn more about how Judith A. Samson, Attorney At Law can help you, call 612-333-8001 to request a free consultation.