Minneapolis DWI Lawyer & Attorney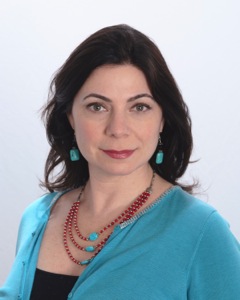 One of the most serious offenses a person can be accused of is DUI or DWI. This is because there are many factors that can be attributed to it, as well as the possibility of separate charges and punishments for additional crimes committed while intoxicated. Judith Samson is a criminal defense lawyer that has more than two decades of experience assisting Minnesotans in answering these kinds of charges. She helps clients navigate through these difficult times to get them back to living life to its full potential. Contact me today to schedule a free initial consultation.
Different Levels Of Charges Require A Focused Approach
DUI/DWI is a crime that may involve many factors. Each one is considered. In some cases, a person may be suspected of DUI because of erratic driving. In other cases, property can be damaged and innocent bystanders can be hurt or killed. Because of this, there are four levels of charges, each carrying different severities of punishments that take the many factors into account:
Depending on the level of conviction, the consequences can include having your license suspended, revoked or driving privileges seriously limited; you may face time in prison; or have steep fines imposed upon you. Your car could be outfitted with whiskey plates, which alerts authorities that you have been convicted of a DWI. You may also be ordered to have an ignition interlock device installed on your vehicle at your expense if you want to resume driving. An ignition interlock device can command you to pull over and perform random breath tests in order to continue operation of the vehicle.
Specializing In Different Types Of DWI/DUI Cases In The Twin Cities
Judith Samson has helped numerous clients throughout Minneapolis, St. Paul, and the Twin Cities with their DUI/DWI cases. In addition to regular DWI cases, she has represented clients in:
Underage DWI offenses
Commercial DWI offenses (can't have a BAC of .04 or above when operating a commercial vehicle)
DUI cases involving driving under the influence of controlled substances
Judith Samson has successfully advocated for clients in having the charges reduced. She has challenged the validity of the traffic stop, the arrest process, and violations of rights when improper procedures took place during the arrest. She looks at all the facts to develop a strategic defense that is designed to secure the best possible result. The right defense can result in reduced charges, dismissed charges, or acquittal.
Experience You Can Trust
Dealing with the potential repercussions that stem from being accused of DWI are far reaching and can be overwhelming. Your criminal defense lawyer will work hard to ensure that you receive the best possible outcome in your case. Sometimes good people make mistakes and that doesn't mean you should have to pay for your mistakes for the rest of your life. With proper representation by a drunk driving defense attorney, you have a much better chance of preventing severe and lasting punishments that would make life considerably more difficult.
Contact Attorney Judith Samson Today
Being accused of DWI is very serious and must be met with a strong defense as quickly as possible. You need an experienced criminal defense lawyer who can give you sound advice and make sure that you meet the charges against you with a powerful defense. Just because you've been accused doesn't mean that you shouldn't fight, as the consequences of a conviction are serious and at times, life-altering. Contact Samson Law at 612-333-8001 for a Free Consultation to learn more about your rights and how they can be best defended. Contact me today to schedule a free initial consultation.