CDL DWI Lawyer Minneapolis, MN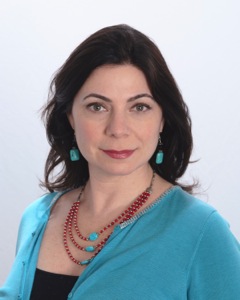 When a commercial driver is arrested for DWI, there are many emotions that the driver goes through. This is because the arrest could potentially lead to the suspension or permanent loss of the commercial driver's license. When a commercial driver relies on their CDL for their livelihood, suspensions or revocation could result in a significant loss of income.
If you have been arrested for commercial DWI, it is imperative that you speak to a qualified Minneapolis DWI attorney as soon as possible so that work can immediately begin on your case. Commercial drivers are held to a much higher standard than other motorists because of the size and the risk that comes with a commercial vehicle, but not every commercial driver that registers  .04 blood alcohol content is intoxicated.
Committed To Defending Your Future
Your CDL is your future. You most likely drive a commercial vehicle because it pays well, you enjoy the profession, and it gives you a schedule that allows you to do the things that you want to do in life. Any threat to that career is also a threat to you and your family.
Perhaps you had a cold and you took cough medicine while driving or you were exposed to another substance that caused you to register .04. Not every commercial driver that is arrested for DWI has been drinking alcohol. It is this very high standard that commercial drivers have to adhere to that results in some false accusations.
Strategic Commercial DWI Defense
No matter the reason behind the charge, your Minnesota DWI attorney will build a strategic defense for you. You can expect every aspect of your case to be evaluated. For example, a field sobriety test that led to the charge could have been failed because you had been driving a long distance without a break. Video from the stop can be evaluated because there are many reasons why a law enforcement officer may suspect a commercial driver of DWI, but the field sobriety tests tend to be open to interpretation.
There is also the fact that establishing a blood alcohol content of .04 takes very few drinks and does not declare a person drunk. There are many strategies that can be used based on the facts so that you can get the desired result and be back on the road earning a living like you were doing in the first place.
Contact A Minneapolis DWI Lawyer
If you have been arrested for driving under the influence and you are a commercial driver, you could be facing the suspension of your CDL and that could affect your livelihood. Because of the impact this can have on your life, it is important that you seek the assistance of an experienced DWI attorney who knows how to get the best possible results in the case. To learn about how Judity A. Samson can help you, call 612-333-8001 to schedule a free consultation.