DWI Lawyer Minneapolis, MN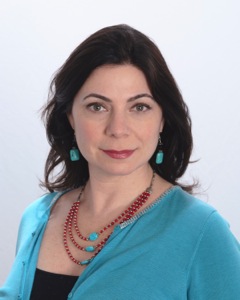 First Degree DWI is classified as a felony and it is the most serious of all of the DWI charges a person can be charged with. There are a number of reasons a person may be charged with First Degree DWI, such as having a number of aggravating factors present, such as multiple DWI offenses within the past ten years.
If you have been charged with DWI, you do not have to simply accept the charges. Even if they are legitimate, you have rights that need to be protected and there is always a chance that the charges can be reduced so that the penalties are not as serious. With the help of an experienced Minneapolis DWI attorney, you will have an advocate fighting for your future on your behalf so that you can receive a better outcome than you would without the proper representation.
Understanding Aggravating Factors
There are cases where what would have normally been a Second Degree DWI case ended up being a First Degree DWI. Aggravating factors have a lot to do with this. Aggravating factors include the following:
Multiple DWI offenses within the past ten years
Having a minor in the vehicle at the time of the offense
Having a blood alcohol concentration of .16 or above
Even if a DWI is the first or second offense, having an aggravating factor present is going to enhance that charge. This means that the charge is upgraded and conviction based off of that charge will result in stricter penalties. That translates into more jail time, higher fines, and the collateral consequences, such as not being able to obtain car insurance, become more of an issue as well.
Fighting First Degree DWI
The penalties that a person convicted of First Degree DWI receives include a fine of up to $14,000, imprisonment for up to seven years, or both. If a person has a criminal history, their imprisonment could potentially exceed seven years.
A person who goes to prison for First Degree DWI will not be eligible for early release unless they successfully complete chemical dependency treatment. Nonetheless, your Minnesota DWI attorney will fight for you from the very start so that you can avoid as many penalties as possible. Even when DWI doesn't seem as if it can be challenged, there are aspects of it that can be. Your attorney will thoroughly investigate your case so that those aspects can be found. Many times, individuals who are charged with First Degree DWI can fight for a lesser charge and succeed with the right representation. When convicted of a lesser charge, the penalties are not as severe and the individual can move on with their life much sooner.
Contact A Minneapolis DWI Lawyer
First degree DWI is the most serious of all of the DWI charges and that means it has the strictest of penalties, which include prison time, fines, license revocation, and much more. When you have been accused of first degree DWI, it is important to fight the charges so that you can obtain the best result in the case, even if there is merit to the charges. To learn more about your rights and options, call Judith A. Samson, Attorney At Law at 612-333-8001 to schedule your free consultation.