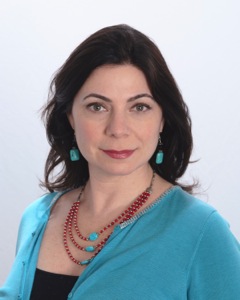 Embezzlement is a white collar crime that is very common in Minnesota and around the country. It is one that is committed on a daily basis somewhere in the world and it is a business-related crime. Those that commit it are usually caught, but there are also some that are accused of embezzlement when they haven't done it at all. It is a form of theft that has very serious consequences if a person is convicted.
If you have been accused of embezzlement, it is your right to defend yourself against the charges. Judith A. Samson has over 20 years of experience representing clients accused of different types of theft. She knows both state and federal law and can use her knowledge and experience to obtain the best conclusion in your case.
Skilled Embezzlement Defense
Embezzlement is the act of a person using their position within a company for financial gain outside of receiving a paycheck. The position that the person accused of the crime holds is usually one of trust that involves money or property. As for the exact charges that the individual is charged with, it depends on the exact amount of money or the property that was stolen.
These charges are serious. If you did not commit the crime, it is very important that that fact be brought to the forefront. Without the proper defense, you could face time in prison and high fines if the evidence suggests that you did commit the crime. Even if you did, it may not be as serious as the evidence suggests or what law enforcement says it is, which is why you need your rights protected and options presented to you by an experienced attorney who will give you the advice you need. This ensures that you are educated so you can make informed decisions about your future, which will influence the outcome of your case.
Advocating For Your Best Interests
If a person is convicted of embezzlement, the penalties can be as little as a $1,000 fine or, for felony embezzlement, very high fines and time in prison. The seriousness of the crime, which is determined by the specifics of the act, contributes to how serious the charges are. The charge will determine the sentence. For instance, gross misdemeanor embezzlement can result in fines of up to $3,000 and a year in jail.
Contact Attorney Judith Samson For A Free Consultation
Embezzlement is very serious, as it involves cheating individuals out of money or property and it can have far reaching effects. In fact, it can extend over state lines and that means it becomes a federal case. When you are accused of embezzlement, it is important to have the help of an experienced criminal defense attorney. Judith A. Samson has the experience that you need. To learn more, call today at 612-333-8001 for a free consultation.