Top Rated Criminal Defense Lawyer for Felony Strangulation Cases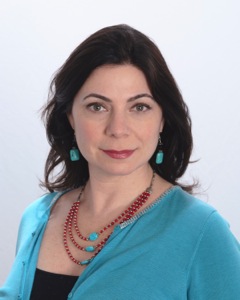 Minnesota has been cracking down on strangulation cases because they are so often associated with long-term abuse. The law is very clear about defining domestic strangulation and making sure there are strict penalties if convicted. Strangulation can occur with bare hands or using tools, and it has the potential to cause a victim's death.
Domestic Strangulation Law in Minnesota
Minnesota Statute 609.2247 defines strangulation as, "intentionally impeding normal breathing or circulation of the blood by applying pressure on the throat or neck or by blocking the nose or mouth of another person." It is a felony, and it is punishable by up to 3 years in prison and/or a fine of up to $5,000.
In order for it to be domestic, the perpetrator must have committed the act against a family or household member. These include:
spouses (and ex-spouses)
parents and children
blood relatives
people living together (or who have lived together)
people who have had children together
alleged fathers when the baby is still in utero
people in romantic relationships
Psychology Behind Strangulation
Strangulation is typically domestic. Non-fatal strangulation in domestic violence is typically a power demonstration to let the victim know that the perpetrator has the victim's life in his or her hands. He or she could kill the victim if desired.
Difficulty Obtaining Evidence
In a study of 300 survivors of domestic strangulation, 89% of victims had a history of victimization by domestic violence. The injuries were, at times, difficult to document. Thirty-five percent of the injuries were not visible in photographs, and only 15% of injuries where visible enough to be photographed at a quality suitable for evidence.
This is a problem because many of the victims of domestic strangulation have been systematically abused over time, so they are reluctant to come forward. Add the fact that there is very little evidence of the crime, and it becomes a he-said-she-said situation that is difficult to prove. The victims may not see justice served, and they may continue the abusive domestic relationship.
Prosecutors Can Continue Without the Victim
The difficulty in proving domestic strangulation leads to many victims recanting their accusations. Because this is typical of people in abusive relationships, prosecutors can continue their case against the alleged perpetrator with any evidence they have obtained. They know that this means there is likely a history of abuse.
Being Convicted of Felony Domestic Strangulation Assault
A felony conviction of domestic strangulation assault can carry severe consequences including being turned down for employment, rentals, and licenses that require a clear background check. They may also have a protective order issued against them that prevents them from contacting the victim.
Defense to Felony Domestic Strangulation Charge
Some people accused of domestic strangulation are either falsely accused or claim they acted in self-defense, and these defenses are both acceptable depending on the situation. The severe consequences of domestic abuse via strangulation are in place for a good reason, but so is protection from false allegations, and a good attorney will be able to prevent false charges and unjust sentences.
Two Sides to Every Story
Domestic strangulation assault is a very serious crime that has severe consequences for the offender but also leaves a traumatic mark on victims. While it is important that victims of domestic assault receive whatever resources available to help them recover, it is also important that alleged perpetrators of this crime are given adequate representation. Their side of the story must be heard as well to prevent false accusations.
In every domestic violence situation, it is important that the victim is believed, but it is also important to hear from the accused. Nobody should convict the accused mentally or legally without due process.
Disclaimer: The information you obtain at this site is not, nor is it intended to be, legal advice. You should consult an attorney for advice regarding your individual situation. We invite you to contact us and welcome your calls, letters and electronic mail. Contacting us does not create an attorney-client relationship. Please do not send any confidential information to us until such time as an attorney-client relationship has been established.