Minneapolis Drug Crimes Defense Lawyer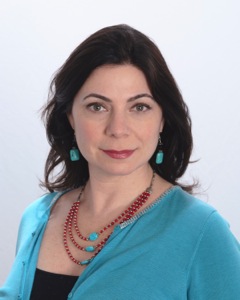 A fifth-degree drug charge may not seem incredibly serious, but it can result in up to ten years in prison and a fine of up to $20,000 if convicted. This is very serious because the criminal record can influence your ability to find a job, rent an apartment, go back to college, or obtain certain types of insurance coverage. The consequences are far-reaching, which is why you need the representation of an experienced Minneapolis drug crimes defense lawyer throughout the case.
Judith A. Samson is a highly-experienced defense attorney with an established track record of securing the best outcome for clients throughout Minneapolis, St. Paul, and the entire Twin Cities. She fights for her clients, defends their rights, and gives advice that helps clients make decisions that can influence the outcomes of their cases. She is the advocate you need in your corner working toward the best result.
Aggressive Representation Against Drug Charges
A person can be charged with a fifth-degree controlled substance charge if they sell marijuana or they sell a Schedule IV controlled substance.
A person can be charged with possession of marijuana if the amount possessed is more than 42.5 grams. Any other controlled substances that are in possession can result in a fifth-degree charge if possessed in a small amount.
A person can also be charged with fifth-degree if they have procured the drug through:
Fraud
Deceit
Misrepresentation
Giving a false credit card
Using a false name
Falsely representing a manufacturer, doctor, physician, or another licensed practitioner
There are many factors that go into a fifth-degree controlled substances charge. If the alleged offense is believed to belong in this category, this will be the charge.
Fighting For Your Rights And Future
Judith Samson will look at what resulted in the arrest, check to see if proper procedures were carried out and if there were any rights violations. She leaves no stone unturned when building your defense so that the charges can be dismissed or reduced. She is a powerful negotiator and trial lawyer who will fight for you every step of the way.
Contact A Minneapolis Drug Crimes Defense Lawyer
Fifth-degree drug crimes are the lowest level drug offenses, but that doesn't negate the need for a quality criminal defense designed to get the best possible result for the sake of the future. If you or someone you care about has been accused of a fifth-degree drug offense, the best representation is deserved. To learn more about how Judith A. Samson, Attorney At Law can help you, call 612-333-8001 to request a free consultation.