Minneapolis Gross Misdemeanor Lawyer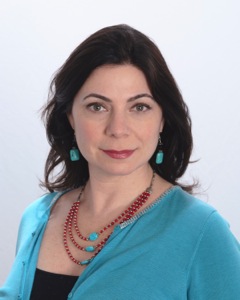 Under the state of Minnesota, a gross misdemeanor is a category of criminal activity that comes with a jail sentence of up to one year and a fine of up to $3,000. Gross misdemeanor cases are considered more serious than misdemeanor offenses but less severe than felony offenses.
Facing Gross Misdemeanor Charges? Contact Judith Samson as soon as you have been arrested for the best outcome possible.
There are a number of criminal offenses that classify as a gross misdemeanor crime. Gross Misdemeanors include…
Third and second degree DWI and DUI offenses
Repeat assaults
Shoplifting and other petty theft crimes
Fifth degree assault cases
Repeat violations
Keep in mind that this list is not extensive. If you are facing any gross misdemeanor offense, your best move is to contact a Minnesota criminal lawyer right away.
What is at Stake?

A gross misdemeanor crime is a lot more serious than many people think. You are looking at a lot more than just a slap on a wrist if convicted of any gross misdemeanor crime. You could be looking at jail time, fines, and restitution to the victim, community service and counseling. You will also be looking at a permanent conviction on your criminal record which can be accessed by potential employers, landlords and financial institutions. Even a small shoplifting conviction can end up costing you in the long run.  Do not risk your future – get the legal help you are entitled to by contacting an experienced criminal defense attorney.
What to Expect if Facing a Gross Misdemeanor Charge?
In Minnesota, the process for charging gross misdemeanor offenses involves an arraignment hearing following by an omnibus hearing and then a pre-trial hearing. If the defense attorney and the prosecutor cannot come to an agreement (known as a plea) then the defendant will face court. In Minnesota, you have the Constitutional right to a trial with six jurors but the Judge, at his or her discretion, may give you twelve jurors instead. You will need to stand on trial where all evidence will be presented and your outcome determined.
A gross misdemeanor offense is not something that should be taken lightly. The quicker you gain legal counsel, the better off you will be.
Have you been arrested for a gross misdemeanor offense? Contact Judith Samson Today!
An experienced Minneapolis gross misdemeanor lawyer will be able to assess your case and determine your best legal defense. Judith Samson will make sure your best interests and legal rights are protected during any gross misdemeanor hearing. You do not want to risk your professional and personal reputation on this serious conviction.  For sound legal advice and a free initial consultation, contact Judith Samson, at 612-333-8001.