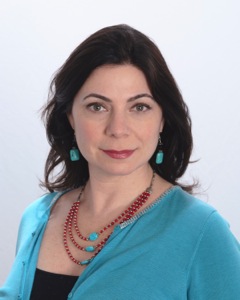 As teenagers grow and eventually develop into adults, they make mistakes along the way. While some of these mistakes will have little to no impact on the teenager's future, teens who are charged with juvenile crimes can face lasting consequences. Here is a look at some common Minnesota juvenile crimes and what you can expect if you or your child is facing charges for one or more of these crimes.
Domestic Abuse Defense
Unfortunately, teens sometimes get angry, and whether intentionally or unintentionally, they may respond to that anger in an inappropriate manner. In some cases, this may lead to the teen facing domestic abuse charges. In Minnesota, domestic abuse is an infliction of physical or bodily harm or even the fear of the infliction of such harm. For teens, this harm is most commonly inflicted upon a boyfriend or girlfriend (either current or former) or upon a parent or sibling. While the juvenile will likely face a juvenile court for the charge, he or she can expect some of the same consequences as those in adult court would face. This could include fines as well as jail or juvenile detention time. The teen may also need to undergo anger management counseling.
Cell Phones and Driving Defense
In Minnesota, and most other states in the U.S., texting and driving is illegal. According to Minnesota Statute 169.475, "no person may operate a motor vehicle while using a wireless communications device to compose, read, or send an electronic message, when the vehicle is in motion or a part of traffic."
This includes while the person is driving as well as while the person is stopped in traffic, such as when they are waiting at a red light. It includes texting as well as checking email or surfing the Internet. While there are exceptions, such as for obtaining emergency assistance, generally you will be fined if you are caught texting and driving. The second offense for texting and driving will likely result in at least a $225 fine.
With teens, there are even stricter driving laws when it comes to using a cell phone while driving. Those who are under 18 are prohibited from using handheld cell phones while driving. Both texting and driving and teen cell phone laws are primary laws, meaning an officer can pull you over and issue a citation simply for violating that law.
Underage Drinking and Driving Defense
Underage drinking and driving is illegal in Minnesota, as well as all other U.S. states. For drivers under 21 years old, any driver with a BAC above 0.00% may be cited for driving under the influence. Even if the BAC is below the usual legal limit of .08%, the teen's license could be suspended for 30 days. With a higher BAC or with subsequent convictions. The teen will also likely face a fine. Even for a first offense, the fine could be up to $1,000. The teen's insurance rates will also go up significantly. In some cases, the insurance company will refuse to continue to insure someone who has gotten an underage DUI.
Curfew Violations Defense
Curfew laws in Minnesota are enforced by the county or city. Because of this, the exact nature of the law differs throughout the state, but most counties have similar laws. As an example, in Hennepin County, those under 12 cannot be out after 9 pm Sunday-Thursday and after 10 pm Friday-Saturday. For those 12-14, they get an extra hour before curfew. Those 15-17 should be home by 11 pm Sunday-Thursday and by midnight on Friday and Saturday nights. For all ages, this curfew extends to 5 am the next morning. Exceptions are made for things such as children and teens who are with their parents as well as those returning from work, school activities, religious observances, and when there is an emergency. Those violating these ordinances may face a fine as well as community service.
Contact Attorney Judith A. Samson, Criminal Defense Attorney
If your teenager is facing charges for any of these crimes or other crimes, contact us. You will be provided with a free initial consultation.