Minneapolis Juvenile Crimes Lawyer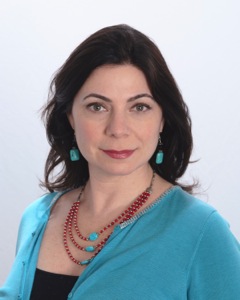 If your minor child has an interaction with Minneapolis law enforcement, it's important to ensure their rights are protected with reliable and honest legal help. I will work closely with you and your child to provide the personal representation and advocacy which they need and deserve. I have more than 20 years of criminal defense experience and a solid understanding of juvenile law.
It can be incredibly stressful, even terrifying, for the family of a child who has been charged with a delinquency. I understand. To help meet your family's needs I provide 24 hour service, off-site appointments, and a free first consultation.
Common Juvenile Crimes
Juvenile Petty Offenders
When a minor engages in conduct which is unlawful for a child but not unlawful for an adult they are considered petty offenders. Examples include driving underage, smoking, drinking, and violating curfew.
Per Minnesota Legislature the petty offender category also includes "juveniles who commit petty misdemeanors and juveniles charged with their first or second nonviolent misdemeanor offense, with the exception of certain designated offenses. Minn. Stat. § 260B.007, subd. 16."
Nonviolent Misdemeanor: Marijuana Charges
Minnesota law is evolving in regards to Marijuana. As of September, 2019 possession of a small amount of marijuana by a minor is considered a nonviolent misdemeanor in Minnesota. If your child has been charged with possession or other drug crimes you should contact me immediately for a free consultation.
Assault Charges
There are different types of assault in Minnesota including:
Domestic assault charges are not common among Minnesota juveniles, but not unheard of.
Juvenile assault charges are often result from emotionally charged people and upsetting situations. These situations can be very complicated and are not always portrayed accurately by law enforcement.
From a legal perspective this presents a big challenge. If your child has been charged with any assault you need immediate legal representation! Violent charges can be dangerous for youths, because sometimes these charges can lead to your child getting treated like an adult in court. I've provided more information about that below.
Gross Misdemeanor Charges
While not as serious as a felony charge, gross misdemeanor charges are very serious situations for juveniles. They include:
2nd & 3rd DUI / DWI charges
Repeat assault
Fifth degree assault
Petty theft and shoplifting
Juvenile DUI / DWI Charges in Minneapolis & The Twin Cities area
Juvenile DUI and DWI charges are very serious in Minnesota. Consequences can include having your child's license suspended, revoked or driving privileges seriously limited. Your child may face considerable fines, and your car might be outfitted with whiskey plates, which alerts authorities that you have been convicted of a DWI.
Furthermore, you may be ordered to have an ignition interlock device installed on your vehicle. This would be done at your expense, and they aren't cheap. An ignition interlock device can command you to pull over and perform random breath tests in order to continue driving.
Juvenile Justice System History
Per the National Academies Press our separate juvenile justice system was established in the US roughly 100 years ago. The purpose was to rehabilitate youthful offenders and divert them from the destructive punishments of criminal court. The focus was on treating an adolescent as a person who needs assistance, rather than a criminal.
Key Differences Between the Juvenile Criminal Defense and Adult Criminal Defense
A minor's experience of the criminal defense system is quite different than the adult experience
Juvenile court proceedings are closed to the public.
Court records are closed and sealed, infractions will not follow children into adulthood on their record.
The language used is different. Juveniles are not charged with "crimes" but with "delinquencies".
They are usually not sent to prison, but to other institutions like reformatories.
Very violent charges resulting from stabbings, shootings and the like, may cause your older minor to be treated as an adult in court.
While our legal system has special provisions for youths, they don't make juvenile charges any less serious. Contact my Minneapolis law office today to have a knowledgeable criminal defense attorney on your side!
Juvenile Court Defense Cases
Many juvenile crime cases may be brought into the adult criminal court system where penalties are far more severe. Therefore, it is imperative to hire an attorney that understands the juvenile court process and how to effectively defend minors in both the adult and juvenile courts. As an experienced juvenile law attorney, I am able to offer support, advocacy, and defense services to juveniles facing charges such as:
For sound legal advice and a free initial consultation, contact Judith Samson, today at 612-333-8001.