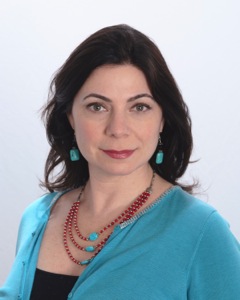 Minnesota Statute 609.72 defines disorderly conduct as the act of disturbing others, creating alarm, provoking an assault, or breaching the peace. If your child has been accused of disorderly conduct, it's important to seek the representation of a criminal defense lawyer who knows juvenile law and how the system works.
Judith A. Samson is an experienced defense attorney who can help you and your child navigate the system. There are many decisions that have to be made. When you have the right guidance and an advocate in your corner, you can effectively fight for the best possible outcome.
Experience In Juvenile Disorderly Conduct Cases
A teen or adult can be charged with disorderly conduct if any of the following exists:
Brawling or fighting
Using obscene, offensive, or abusive language that causes alarm, resentment, or anger
Rowdy behavior at a party
Drinking in public where it isn't permitted
Playing loud music late at night or early in the morning
Damaging personal property
Petitioning where it isn't permitted
Many people believe that disorderly conduct isn't a criminal offense. They think that it constitutes a fine and that's it. The truth is that it can result in time spent in a juvenile detention center. There may also be a fine involved.
Fighting For The Best Result
Judith A. Samson will fight for the best possible result for your child. She has helped children accused of crimes and their parents throughout Minneapolis, St. Paul, and the Twin Cities metro fight for their futures. There are rights that need to be protected and a future that needs to be preserved. As an experienced lawyer well versed in juvenile law, Judith Samson can negotiate the best outcome.
It is important to not wait. Having a defense lawyer by your side means work can begin on your case immediately while evidence and witness memories are fresh. Even if you feel that there is no way a good outcome can occur, you may be surprised at what experience and facts can do.
Contact Attorney Judith Samson Today

Disorderly conduct can happen easily. When it comes to teenagers, they are loud and their actions misconstrued as disorderly conduct. No matter why your child has been charged, it's important to have a juvenile law attorney on the case. Judith A. Samson is an experienced criminal defense attorney ready to guide you and your child toward a better future. To learn more, call 612-333-8001 to request a free consultation.