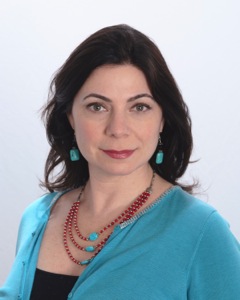 Probation violations can happen purposely or accidentally. Regardless of why the violation occurred, you need a Minneapolis juvenile probation violation attorney in your child's corner to explain what occurred and fight for a positive outcome. It takes powerful negotiation skills and knowledge of how the courts work to be an effective Minneapolis juvenile probation violation attorney.
Judith A. Samson is an experienced juvenile crimes defense lawyer who can provide your child with an effective defense.
Even if you think there is no way to achieve the best result, you may be surprised to find that the facts and circumstances of your case can lead to a good outcome.
Guided Representation
As a parent, it is important that you have the right information to make decisions about your child's future. Judith Samson will give you your options and enable you to make a decision that can influence the outcome of your case.
Along with each option, you will be told what the potential outcomes will be. This helps you make informed decisions.
These decisions are important because you want your child to have the best future. Even when a juvenile record is sealed, the presence of a criminal record with a probation violation can delay college applications and make it difficult to find a job.
Experience With Common Probation Violation Accusations
Some of the most common probation violations include:
Failing a drug or alcohol test
Making contact with a victim of the initial crime that resulted in probation
Leaving Minnesota without approval
Violating house arrest
Not remaining law abiding
Failing to keep contact with the probation officer
Not following through with the chemical health evaluation or not attending treatment
Not paying restitution
A probation violation conviction can lead to being sentenced to time in a juvenile detention center for the remainder of the original sentence.
Experienced Criminal Attorney
All in all, you don't want to face the criminal charges alone. You need an experienced Minneapolis juvenile probation violation attorney to fight for you. If negotiations aren't successful, then your case can be argued before a judge in an effort to secure the best conclusion. Young people make mistakes at times and shouldn't have to pay long-term consequences.
With Judith A. Samson, Attorney at Law in your corner, your child can move forward with their life in the most productive way possible.
Contact A Minneapolis Juvenile Probation Violation Attorney
A juvenile violating their probation is very serious, but there are times the violation may have never happened. Misunderstandings do occur. If your child is accused of violating their probation, it's important to seek the representation of an experienced criminal defense lawyer who knows juvenile law and the law as it applies to probation violations. To learn more about how Judith A. Samson, Attorney at Law can help you, call 612-333-8001 to schedule a free consultation.