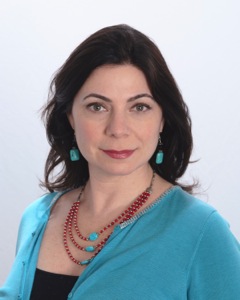 Shoplifting is considered petty theft, depending on the amount of money involved in the theft. When a minor is convicted of shoplifting, he or she may be ordered to serve community service or be placed on probation. The sentencing is usually minor as long as the offense was, but that doesn't negate the fact that the offense results in a juvenile record. This warrants the need for an experienced Minneapolis juvenile shoplifting attorney
Judith A. Samson is a knowledgeable juvenile crimes defense lawyer who can help you and your child navigate the juvenile court system and secure the best result. This is not a matter that you and your child have to face alone.
Fighting Juvenile Shoplifting Charges
If the value of the allegedly stolen property is less than $250, it is considered shoplifting or petty theft. The charge is a misdemeanor charge, depending on the nature of the offense. If there is no previous offense, then there may not be serious consequences. If there is a previous offense, the child could be facing time in juvenile detention.
If the theft is very serious, the charge can become a felony. This can result in high fines and an extended period of juvenile detention. The higher the value of the item stolen, the more serious the consequences if convicted.
Judith Samson will fight for your child, working to secure the best possible result. This result can be reduced penalties or dismissed charges.
Building A Strategic Defense
As a competent Minneapolis juvenile shoplifting attorney, Judith A. Samson, Attorney at Law works to build a strategic defense. This involves using the law and facts to secure the best outcome.
You want the best outcome because it means avoiding such consequences as your child having a difficult time getting into college or finding a job after school. Although a juvenile record is sealed at the age of 18, it still has its effects. Fighting with the help of a competent criminal attorney is the best way to minimize those effects.
Contact A Minneapolis Juvenile Shoplifting Attorney
Shoplifting and other forms of theft are some of the most common types of crimes committed by minors. If your child makes this mistake, the last thing you want is for their future to be compromised. It is possible to negotiate lower penalties or to have the charges dismissed so your child can move on with their life. To learn more about how Judith A. Samson, Attorney at Law can help you, call 612-333-8001 to schedule a free consultation.