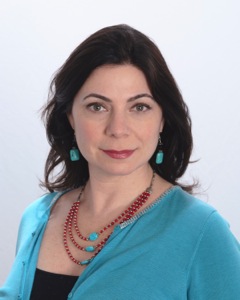 The legal age to consume alcohol in Minnesota is 21. If a minor consumes alcohol, it is a very serious offense. It is more serious when a minor drives a vehicle while intoxicated. If you are a parent needing help for your child or you are a college student who has been caught drinking, it is important to have a Minneapolis underage Drinking lawyer in your corner throughout the entire legal process.
Judith Samson is an experienced and dedicated juvenile DWI defense attorney who can give the proper advice so that the right decisions can be made.
Protecting The Rights Of Juveniles Charged With DUI In Minnesota
Ms. Samson understands the matters that are involved in juvenile cases. Juvenile court is different from adult court. However, there are times when juveniles can be charged as adults. It's important to avoid adult charges for a juvenile.
When a juvenile is found to be drinking, especially when driving, some of the penalties include:
License suspension for 180 days
A minimum fine of $100 to a maximum of $1,000
Classes
Community service
If an offender is under driving age, restrictions are placed on their ability to get a learner's permit, driver's license, or provisional license
The punishment received is outlined by Minnesota law, so it can vary based on the severity of the offense, the number of prior offenses, and any other circumstances surrounding the matter. Minnesota is a "not a drop" state when it comes to minors and alcohol. It's a misdemeanor for anyone under 21 to operate a motor vehicle with a drop of alcohol in their system. If a child is 16 or 17 years old, then there is a good chance the child will be charged as an adult. Teenagers that are 15 years of age or younger are tried in Juvenile court and the case is treated as a major traffic offense.
Fighting For Your Child's Future
Ms. Samson will fight for your child's future. In the case of an underage DWI case, there is a lot at stake. Your child will need to be able to drive to and from their job or college. Losing their license seriously affects their freedom. When you have a powerful and knowledgeable Minneapolis underage drinking lawyer fighting, a much better outcome can be secured.
Contact A Minneapolis Underage Drinking Lawyer
Underage drinking is a serious offense in Minnesota because the legal drinking age is 21. If your child has been accused of underage DWI.DUI, it's imperative for you to seek legal representation from an experienced criminal defense attorney. To learn more about how Judith A. Samson can help you and your child, call 612-333-8001 to request a free consultation.