Minneapolis Arson Defense Lawyer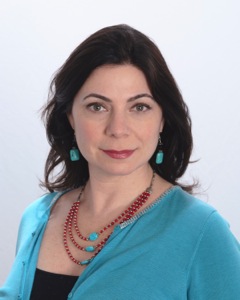 Being charged with arson can result in a very confusing time. It's a difficult charge to deal with because the consequences are very strict. They are strict because arson is defined as the act of purposely setting fire to a structure. This includes deliberately setting a forest fire or being careless in actions that result in a serious fire. If you or a loved one has been accused of arson, it is important to contact a Minneapolis arson defense attorney as soon as possible.
When you contact Judith Samson, you are securing the services of a criminal defense attorney who knows the law and can use it to benefit your case. She has helped clients throughout Minneapolis, St. Paul, and the entire Twin Cities in their arson cases by securing the best possible result.
Using The Facts In Your Case
When building your defense, the facts can go a long way. Even if you believe there is no chance that the charges will be dismissed or reduced, you may be surprised.
There are also times when arson accusations are made and shouldn't be. Many people have been accused of arson when they did nothing wrong. If this has happened to you, Judith Samson will get to the bottom of it and show what really happened.
When charged, you are charged with one of five degrees. Those degrees and their penalties are:
First Degree Arson – Using explosives or fire to purposely cause damage to a structure, regardless of whether people are inside the property or not.
Second Degree Arson – Using fire or explosives to purposely destroy a vacant structure or real or personal property valued at more than $1,000.
Third Degree Arson – Purposely destroying real or personal property with fire or explosive that is valued between $300 and $999.
Fourth Degree Arson – Purposely using fire or explosive to destroy a structure or property that isn't defined by the first three degrees.
Fifth Degree Arson – Setting fire to personal property regardless of its value.
Committed Criminal Defense
When you have Judith Samson representing you, you are informed and protected throughout the course of your case. She is a Minneapolis arson defense attorney who knows the law and the court in which the case is being tried. This familiarity with the system and her knowledge will play in your favor when trying to secure the best result.
Contact A Minneapolis Arson Defense Attorney
Arson is a serious offense that comes with strict penalties. If you have been accused of arson, you need a solid criminal defense lawyer who can help you navigate the complexities of the law and the process. You also have rights and those rights should be protected. To learn more about how Judith A. Samson, Attorney at Law can help you, call 612-333-8001 to request a free consultation.