Don't Face The Legal System Alone – Call Attorney Judith Samson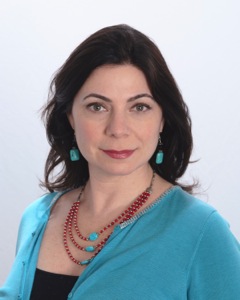 Facing the constraints and challenges of the legal system when charged with a criminal offense can be very overwhelming. There is often much uncertainty about the process and about your future.
I am criminal law attorney Judith A. Samson, and I have served clients in the Twin Cities and Western Suburbs for years. I have become known for my aggressive and effective litigation skills as well as for my individual approach to representing clients. To schedule a free initial consultation, contact my Twin Cities law office.
Aggressive Minnesota Criminal Lawyer
Whether you have been arrested on DWI, drug charges, white collar crime charges, fraud crimes, domestic abuse or other serious criminal offense, I will bring over 20 years of legal experience to helping you resolve your concerns. As a skilled criminal defense lawyer, I am able to provide dedicated advocacy for clients facing felony, gross misdemeanor, or misdemeanor charges.
Know Your Options, Protect Your Rights
I work closely with clients, offering comprehensive and informative criminal defense representation that will help you fully understand the charges against you. I will:
Carefully explain the options available to you
Set realistic expectations for an outcome
Develop and apply creative defense strategies
Protect your constitutional rights
If you have been charged with a serious crime, it is vital that you speak to a knowledgeable criminal defense lawyer as soon as possible. I will immediately begin an investigation into the charges against you. I will help you navigate the complex Minnesota criminal law system. I know the law, I understand the courts and their processes and I have an excellent reputation for commitment to clients from the first meeting through to resolution.
Minneapolis DWI Lawyer
From charges of drunk driving, theft crimes, drug crimes or violating a restraining order to assault crimes or felony homicide, I will fight vigorously to defend your best interests and help you achieve a favorable verdict, dismissal, or reduction in the charges against you. We handle a variety of Minnesota DWI defense cases including whiskey plates, b-card violations, implied consent test refusals, underage drinking and driving, blood alcohol testing, stop and arrest, and criminal vehicular manslaughter.
I also handle a variety of cases within the area of personal injury. Get in touch with me to find out more about my personal injury practice.
Contact Judith Samson – A Compassionate Yet Aggressive Criminal Defense Attorney in Minneapolis, MN
Contact me today and schedule a free initial consultation with a skilled Minnesota criminal defense attorney. I offer convenient offsite consultations and am available 24 hours a day.
Recent Testimonial
From the moment we contacted Judith regarding felony assault charges made against a family member, she provided compassionate, proactive, and effective counsel.  She was successful in reducing the felony charge to a disorderly conduct, in addition to expunging the felony altogether.   Judith's experience, skill, and patience were invaluable as we encountered a complex and convoluted legal system for the first time.  We would have been lost without her.  She was always accessible, providing us with individual guidance.  She litigated on our behalf with a thorough and aggressive professionalism which left us impressed and grateful.  We hold her in the highest regard and would recommend her unconditionally.
J.M.