Minneapolis Kidnapping Defense Lawyer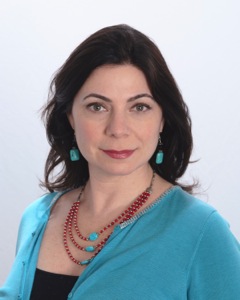 Kidnapping is the act of physically removing someone from one location and taking them to another against their will. No matter the age of the alleged victim, the crime is classified as kidnapping. Kidnapping is also related to "false imprisonment," which can be charged as a separate offense if convicted. The more charges involved, the more serious the consequences may be. To fight these charges, you need a Minneapolis kidnapping defense attorney working on your case.
Judith Samson, Attorney at Law helps individuals throughout Minneapolis, St. Paul, and the entire Twin Cities metro fight the charges against them so they can have a chance when facing criminal charges. Sometimes kidnapping accusations are the result of misunderstandings that need to be cleared up with the facts.
Experienced In Different Types Of Kidnapping Cases In Minnesota
Kidnapping isn't a black or white situation. For instance, a child visiting their parent in another state may miss their flight or there may be an issue with transportation on the way home. The parent expecting their child may report the child missing.
There are also cases where kidnapping occurs and a ransom is demanded.
Regardless of how complicated the kidnapping case may be, you need someone protecting your rights and advocating for you. Judith Samson has the experience, knowledge, and relationship with court officials to fight for the best possible conclusion to your case.
Strategic Criminal Defense
It's important for a strategic criminal defense to be created. This defense uses the facts as its foundation. Even if you feel that there is no chance that you will receive anything less than the maximum penalties, you may be surprised to learn that there are factors in your case that can result in fewer consequences. That is why it is imperative to have a Minneapolis kidnapping defense attorney in your corner. You need understanding, compassion, and someone with a good handle on the law.
You don't have to face the charges alone, nor do you necessarily have to be dealt the maximum consequences.
Contact Minneapolis Kidnapping Defense Attorney Judith Samson
Kidnapping can be classified as a federal offense, which is why it is imperative to have a federal defense attorney representing you. When you have an aggressive advocate in your corner, you can receive a satisfactory outcome in your case. To learn more about how Judith A. Samson, Attorney at Law can help you, call 612-333-8001 to schedule a free consultation.