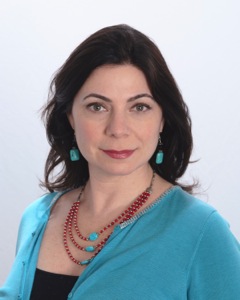 Top Rated Criminal Defense Lawyer for Spousal Abuse Cases
"On average, nearly 20 people per minute are physically abused by an intimate partner in the United States. [Over a period of] one year, this [works out] to more than 10 million men and women." NCADV
Spousal Abuse results from assaults against a spouse or other domestic/intimate partner. Spousal abuse can be man-on-woman, woman-on-man, or woman-in-woman and man-on-man situations. Punishment for assault is augmented when the defendant has earlier convictions of domestic violence.
What is Considered A Domestic or Spousal Abuse?
Crimes involving domestic assault are misdemeanors-several types of domestic abuse fall into this category:
Attempting to intentionally injury and perpetrate bodily harm
Committing an act causing fear of impending physical harm to a spouse or domestic/intimate partner
Committing an act causing fear of death
Contracting a sexually transmitted disease from a spouse or intimate/domestic partner
Sexual violence by a spouse/domestic/intimate partner
Stalking by a spouse/domestic/intimate partner causing fear, injury, or PTSD (post-traumatic stress disorder)
Interfering or preventing an Emergency Call
More severe cases may be classified as felonies (Minn. Stat. § § 518B.01, 609.2242, 609.2247)
 What Are Protective Orders?
Protective orders are court orders demanding one person not contact/stay away from another person; violating a PO is a crime. A spouse/domestic/intimate partner can file a petition for a protective order in civil court. The courts can order:
Award temporary custody and visitation of minor children
Awarding temporary spousal support or child support
Exclude the defendant from the defendant's residence, workplace, shared residence, and a realistic surrounding area
Forfeiture of any firearm used in the offense; the court may prohibit the defendant from owning any firearms in the future. (Minn. Stat. § § 518B.01, 609.2242.)
Mandate insurance coverage be continued
Mandate any other relief necessary for the protection of the petitioner
Prohibit the defendant from committing further spousal/domestic abuse
Require counseling/treatment for respondent or petitioner/respondent if married, or they have children
Require the respondent to reimburse for costs incurred by the defendant
Protective orders can remain in effect from 2-50 years, depending on if the respondent is considered a threat. (Minn. Stat. § 518B.01.) Additionally, if the petitioner contends an immediate danger of spousal/domestic abuse, a judge can issue Ex parte orders that grant a temporary protective order before holding a full hearing. (Minn. Stat. § 518B.01.)
Can Police Officers Make Arrests for Minnesota Domestic Violence?
Yes. Police officers can make arrests without a warrant if:
there is reason to believe the defendant committed domestic violence or spousal abuse
if a no-contact order or protective order was violated
If a victim of spousal abuse has an Order for Protection or a no-contact order in place and fears imminent domestic violence, they can terminate a lease if they provide the landlord advance written notice. A criminal defense attorney can facilitate obtaining the right paperwork.
What is the Punishment for Spousal Abuse (Domestic Violence?
A first offense for domestic assault carries fines of up to $1,000 and up to 90 days in jail. However, if the respondent has prior domestic violence convictions, the sentence is more severe.
What Happens if a No Contact Order or Protective Order is Violated?
Besides the fines/jail time for violating a no-contact or protective order, there is also contempt of court charges that carry fines/jail time. Additionally, if a protective order has been violated and the court believes the defendant will persist in violating the order, the defendant can be required to post a $10,000 bond; the defendant can be remanded in jail until the protective order expires if the defendant refuses to pay.
Minnesota Domestic Violence Victims' Rights:
Victims of spousal (domestic) abuse have certain rights:
to be kept informed of a prosecutor's decision to dismiss the case
to be informed of an offender's release from custody
If domestic abuse made
If a person had to leave their job due to spousal abuse or domestic violence, they might be eligible for unemployment benefits.
If a defendant is afraid for their safety, they can enroll in Minnesota's Safe at Home Program
For more information or to enroll, contact the Minnesota Secretary of State's Office at (866) 732-3035.
Spousal Abuse Attorney Judith Samson: Legal Advice and Representation
If you have been charged with a crime of spousal abuse or have been served a protective order petition, you should contact Minnesota Spousal Abuse Criminal Defense Attorney Judith Samson immediately for legal advice and representation. Choosing the right spousal abuse defense attorney could mean the difference between keeping your freedom and having your liberties taken away, even jail time.
Judith A. Samson is a Minneapolis, Minnesota, criminal defense attorney who understands how to provide you the most formidable and effective defense. As a Spousal Abuse Specialist, Ms. Samson will litigate your case skillfully to help obtain the best possible outcome for your situation.
Ms. Samson collaborates closely with clients to educate them on their rights and produce the best possible results. Being well-represented will reduce your stress and achieve a more successful outcome as we work through the legal process. She is available 24/7 to talk to you about the charges the State has imposed on you and will put together a strategy to defend your rights and freedom.
Contact a Dedicated Minneapolis Criminal Defense Attorney
With over 20 years of legal experience, Ms. Samson provides dedicated advocacy for clients facing any and criminal charges, from spousal abuse to criminal misdemeanor charges, gross-misdemeanor, as well as any type of felony charge, including theft, drugs, or DWI.
For a free consultation to discuss your case and prepare a strategy for your defense, call the offices of Attorney Judith Samson today
Disclaimer: The information you obtain at this site is not, nor is it intended to be, legal advice. You should consult an attorney for advice regarding your individual situation. We invite you to contact us and welcome your calls, letters and electronic mail. Contacting us does not create an attorney-client relationship. Please do not send any confidential information to us until such time as an attorney-client relationship has been established.