Minneapolis Identity Theft Lawyer | Forgery Defense Attorney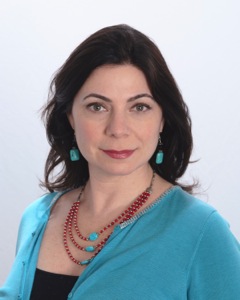 Many people make purchases on the internet using credit cards, which means there is a lot of personal information being exchanged between consumers and merchants. This is part of what has contributed to the rise in identity theft over the years. Due to the rise, it is prosecuted very aggressively and as a federal offense. In this case, you need a Minneapolis identity theft attorney helping you throughout your case.
Judith A. Samson is an experienced federal criminal defense attorney who has helped clients throughout Minneapolis, St. Paul, and the entire Twin Cities.
Effective Defense Against Identity Theft Charges
There are different activities that can lead to an identity theft accusation. Those activities include:
Suspicious changes on a credit card statement
Money that is fraudulently withdrawn from a checking account
Phone calls or emails thanking a person for a purchase they didn't make
Unknown accounts or credit inquiries appearing on a credit report
As a Minneapolis identity theft attorney, Judith Samson can help address the accusations so you can receive the best outcome in the case. Many times, there isn't enough evidence, which means that the charges are dismissed. Sometimes there isn't enough evidence to warrant the charge and the charges can be reduced.
Fighting Identity Theft Penalties
The penalties for identity theft range from a simple misdemeanor to a felony that can have a 20-year prison sentence. If the victim has incurred losses, the exact nature and worth of those losses will determine the charge. The charge determines the penalty if convicted of that charge.
As for how the courts calculate the loss, they look at the expenses incurred by the victim as a result of the crime. For example, $250 in losses makes the charge a misdemeanor. $35,000 or more results in a felony.
Judith Samson will get to the bottom of the charges by investigating and using all resources available. She will build a strong defense so you can receive the best result.
Contact A Minneapolis Identity Theft Attorney
Identity theft is a serious offense because it's the act of a person taking another person's identity and using it as their own. This can result in bad checks being written, excessive credit card debt, and much more. If you or a loved one has been accused of identity theft, it's important to have an experienced white collar attorney in your corner. To learn more about how Judith A. Samson, Attorney at Law can help you, call 612-333-8001 to request a free consultation.