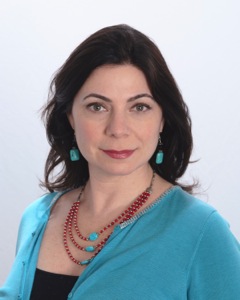 Health care fraud and insurance fraud are very serious offenses. If convicted, they can lead to a very strict prison sentence, high fines, and restitution.
Judith A. Samson is a very resourceful, talented, and committed criminal defense attorney who has helped clients throughout Minneapolis, St. Paul, and the entire Twin Cities reach the proper conclusions in their cases. The charge is not one that you want to face on your own and you don't have to when you have the proper legal representation in your corner.
Comprehensive Health Care Fraud Defense
Health care fraud has many faces. Ms. Samson has defended patients, doctors, home health care workers and businesses, psychologists, clinics, and many others in matters involving:
Medicaid fraud
Medicare fraud
Upcoding
Overbilling
HIPAA Violations
Submitting fake invoices
Double billing
Most defendants in health care fraud cases don't have criminal records, so they aren't aware that the act was a fraudulent act. Mistakes can be made, especially since tasks like billing and coding can be very confusing. The confusion raises the risk of mistakes that can lead to fraud charges.
Skilled Insurance Fraud Defense
Just like health care fraud, insurance fraud is aggressively prosecuted. If you are being investigated, you need to call a Minneapolis insurance fraud lawyer as soon as possible. Ms. Samson will give you the guidance that you need throughout your case so you can ensure you say nothing that could incriminate you and so you can make informed decisions that influence the outcome of your case. Common types of insurance fraud include:
Auto insurance fraud
Homeowner's insurance fraud
Life insurance fraud
Health insurance fraud
Medicaid and Medicare fraud
Fraudulently acquiring public assistance
Again, mistakes do happen. Regardless of why you are being investigated or why you've been charged, you deserve to have your rights defended and your future protected as much as possible.
Contact A Minneapolis Insurance Fraud Lawyer & Healthcare Fraud Attorney
Insurance fraud and health care fraud go hand in hand. However, mistakes can be made. Judith Samson knows how to get to the bottom of what occurred in an effort to get the charges reduced or dismissed. If you have been charged with healthcare or insurance fraud, it is important to contact her as soon as possible. To learn more, call today at 612-333-8001 to request a free consultation.