Minneapolis Money Laundering Lawyer | White Collar Attorney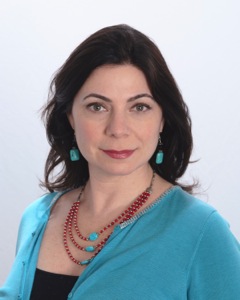 There is a lot of deception and fraud involved in money laundering. Money laundering is also frequently associated with embezzlement, drug crimes, and mortgage fraud. Due to the serious nature of this offense, it is aggressively tried in federal court. If you have been charged with money laundering, you need a Minneapolis money laundering attorney to help you.
Judith A. Samson, Attorney at Law is a highly experienced and committed white collar defense attorney who has helped many clients throughout Minneapolis, St. Paul, and the entire Twin Cities in their money laundering defense.
Aggressive Money Laundering Defense In Minnesota
Money laundering occurs when the proceeds of criminal activity are hidden through legal activities. This can make money laundering cases very complex. A lot of investigation is involved and resources are needed to defend against the aggressive prosecution. If convicted, the penalties can involve many years in prison, high fines, asset seizure, and other penalties as defined by the law.
To protect your reputation, assets, and your future, you need a proper defense. Even if you believe there is no chance that you will escape the penalties, it is possible to avoid the maximum penalties. There are also times when circumstances in a case lead to dismissal of the charges.
Skilled Defense
When you have a skilled criminal defense in your corner, several things will happen:
You will receive the guidance you need to understand the legal process
You will receive information that will help you make informed decisions
You will receive the advocacy that you need to secure the best result
Every resource will be used to help your case
A money laundering charge is not one you want to face on your own because conviction not only leads to criminal consequences but collateral consequences. Collateral consequences are those involving background checks. If a future employer sees the criminal record, they may not hire you. It can also be difficult to find a place to live or do anything else involving a background check.
With A Minneapolis money laundering attorney defending you and fighting for your future, you can secure a much better result than you would otherwise.
Contact A Minneapolis Money Laundering Attorney
Money laundering is a type of fraud and is classified as a white-collar crime. It can be connected to other types of crimes like mortgage fraud, embezzlement, and drug crimes. Such cases are tried in federal court, so you need a federal attorney to defend your rights and future. To learn about your rights and options, call Judith A. Samson, Attorney at Law at 612-333-8001 to request a free consultation.