Minneapolis Mortgage Fraud Lawyer | Fraud Defense Lawyer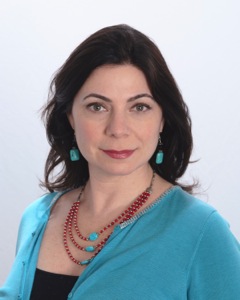 There is a major crackdown on mortgage fraud. State and federal regulators are targeting real estate agents, homebuyers, sellers, and appraisers. This uptick is the result of the subprime mortgage crash that occurred in 2008. Now, investigators are looking for such things as omissions or misrepresentations on mortgage applications. They especially take a hard look at house flippers. In other cases, appraisers are the focus so they aren't exaggerating the value of a home. If you have been accused of mortgage fraud, you need a Minneapolis mortgage fraud attorney to help you.
Judith A. Samson is a highly experienced and dedicated federal attorney who knows the law as it pertains to mortgage fraud. The moment you know you are being investigated, it is important to call Ms. Samson as soon as possible so she can guide you and start preparing your defense.
Defense Against Mortgage Fraud Allegations
Ms. Samson has helped clients throughout Minneapolis, St. Paul, and the Twin Cities fight mortgage fraud.
The investigation usually starts with investigators reviewing and auditing financial records. It is possible for a Minneapolis mortgage fraud attorney to pre-empt an investigation or negotiate a resolution in order to influence a more favorable outcome. Sometimes, there is simply not enough evidence and this fact has to be brought to light.
Here are some common matters that can lead to an investigation:
House flipping
Misreporting income on a mortgage application
Falsifying information on a mortgage application
Acting as a straw buyer
Obscuring HUD kickbacks
An appraiser overestimating the value of a house
Failure to truthfully record a home as a primary residence
To prove that fraud has occurred, the prosecution has to show that there was intent. They have to prove that the accused knew that they were misrepresenting facts.
Comprehensive Fraud Defense
Unlike many types of white collar crimes, it can be easy to make mistakes. Accounting errors tend to be among the most common because they are accompanied by separate books, hidden accounts, and financial errors. Ms. Samson is a Minneapolis mortgage fraud attorney who will put the prosecution on the defensive because she will be adequately prepared to expose the circumstantial evidence and assumptions that prove there was no intent to commit fraud.
Contact A Minneapolis Mortgage Fraud Attorney
Mortgage fraud is a white-collar crime and classified as a federal offense. If you are under investigation for mortgage fraud or you have been charged, it's important to seek representation from a criminal defense attorney knowledgeable in federal law and courts. To learn more about how Judith A. Samson, Attorney at Law can help you, call 612-333-8001 to request a free consultation.