Minneapolis Drug Crimes Attorney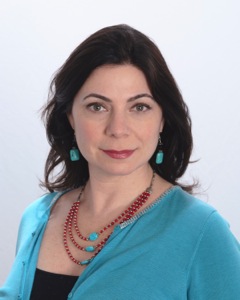 For years, individuals have abused prescription drugs. In fact, narcotic abuse has been around since narcotics were invented. Even in recent days, it is on the rise in St. Paul and Minneapolis and it is a crime that is being pursued aggressively because they are dangerous if they are used in a way that they were not intended for.
If you have been accused of possessing or distributing prescription drugs, you have the right to defend yourself against the charges with the help of an experienced Minneapolis & St. Paul drug crimes lawyer.
Fighting For Your Future
There is a major crackdown happening in the Twin Cities in regards to prescription drug abuse and the distribution of prescription drugs. This makes it easy for someone to be accused of a more serious crime than they have committed or for a person to be falsely accused. This is something that does happen and it is important to be able to reveal the facts in so that the proper outcome can be realized.
There are different types of prescription drugs that are on the streets in the Twin Cities. They include:
Opioids, such as Codeine and Oxycodone
Stimulants, such as Methylphenadate and Detroamphetamine
Central Nervous System Depressants
All of these are very dangerous if they are not used as they are intended. This is why they are classified as controlled substances. They alter motor skills and judgment can be impaired. If they are not taken the way they are intended, they can be deadly.
As for how they are acquired, they are obtained through fraudulent prescriptions, illegal online pharmacies, through family and friends, and even through breaking and entering into the residences of people who have them. Individuals in the medical community have even stolen them off of patients.
Helping You Exercise Your Rights
It is your right to be defended by a quality St. Paul & Minneapolis drug crimes attorney who has experience and the skills to help you. Even if there is merit to the charges, you have the right to defend your future. Mistakes do happen, but it is important to work toward ensuring you have the best possible future you can have rather than you have to pay the maximum consequences and they have a more negative impact on your future.
This means that you will be represented with a strategic defense that utilizes the facts to have the charges dismissed. In some cases, the charges can be dismissed if the conditions are right for doing so.
Contact A Minneapolis & St. Paul Drug Crimes Attorney
Prescription drugs are very serious when they are not used as prescribed. If they are possessed without a prescription or sold to others, then it is considered a crime and the consequences are very serious. If you have been charged with a prescription drug-related crime, Judith A. Samson Attorney At Law can help you. To learn more, call 612-333-8001 for a free consultation.