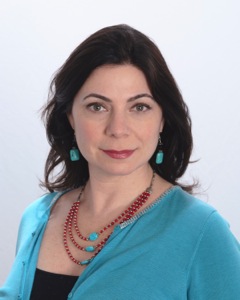 Identity theft is an aggressively prosecuted offense because it involves one person taking another person's identity and causing financial damage to the victim. This is a crime that has been on the rise for quite some times. Due to this increase, it is prosecuted strongly at the federal level.
Because identity theft cases are prosecuted so aggressively in federal court, those that have been accused need an experienced and aggressive attorney. If you have been charged with identity theft, you have rights and you have a future that needs to be protected. With the help of an experienced Minneapolis theft lawyer, you can obtain a much better outcome than the maximum consequences.
Aggressive Representation Against Identity Theft Accusations
A person usually identifies suspected identity theft through suspicious changes on their credit card statements, new accounts being opened in their name, new credit inquiries on their credit report that they did not do, phone calls or emails regarding a purchase that the person never made, or money withdrawals from their checking accounts that they did not do.
People see these things and they automatically suspect that their identity has been stolen. All it takes is one of these indicators to suggest it. If you have been accused of doing these things, then your criminal defense attorney will help you address the accusations and fight them. Not every identity theft accusation is legitimate, which is something that needs to be proven when that is the case.
Fighting To Reduce Identity Theft Penalties
When the accusation is legitimate, the defendant does not always have to pay the maximum consequences. However, the maximum penalty for identity theft is a 20 year prison sentence. That is when the act is classified as a felony. However, identity theft can also be charged a as a misdemeanor, which also constitutes time in jail and a fine.
Because the victim incurs losses, those losses are determined and restitution usually has to be paid. That way the victim recovers the money that they lost because of the act, but they also have the struggle of cleaning up their credit profile, so they may also have attorney fees related to this.
Regardless of the reason for the charge, your criminal defense attorney will work diligently to ensure you receive the best result in your case. That way everyone can move on with their lives and put the matter behind them.
Contact Attorney Judith Samson Today
Being accused of theft is difficult and confusing, so you may be wondering what needs to happen next. If you have been accused of theft, it is very important that you seek the legal representation of a skilled criminal defense lawyer who has experience obtaining satisfactory results in theft cases. To learn more about how Judith A. Samson, Attorney At Law can help you, call for a free consultation at 612-333-8001 today.